IMPORTANT NOTICE – CORONAVIRUS
Covid-19: Southern Sheeting to close from Friday 27 March
The health of our staff, customers and their families is a top priority for us. We have therefore proactively decided to close the yard at Southern Sheeting until further notice from Friday 27 March at 4pm.
Please read the key points below regarding our current service:
Delivering orders
We are delivering orders that are already scheduled for this week but there will be no additional orders
No collections
Our yard is now closed for all collections
Advice remains available
Our sales team is working remotely and are still providing advice and quotations
Email and phone orders continue
We will continue to take orders via email and telephone while we are closed, but we cannot confirm when they will be delivered
Closed until further notice
We will remain closed until further notice and we will adhere to Government guidance
Call or email us
Our full telephone and email service are available as usual:
Telephone: 01342 317161
Email: sales@southernsheeting.co.uk
World's Leading Decking Brand
Unrivalled innovation and product development
Fade, Stain & Mould Resistant
The toughest most durable finish available
25 Years Warranty
Adding confidence to long lasting beauty
Hidden Fixing Spacer System
For clean lines and easy installation
Natural Looking Woodgrain Finish
Available in range of attractive colours
Environmentally Friendly
Produced from 95% recycled material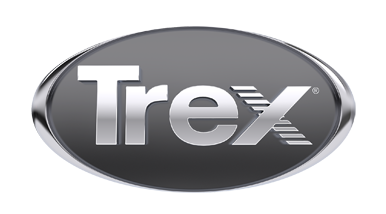 We are the South East's Largest Stockist of Trex Composite Decking and able to deliver to your door.
Can't find what your looking for?